#93: Reimagine Work, Hamsternomics, Consciousness & Capitalism, Remote Work
😷 Thoughts on the relationship between work & life
May 9th: Greetings from Las Palmas. It's been nice to get out for a few walks and see some of the energy of this community emerge after moving here the day before the lock down. It's also been interesting to watch the "new weird" (instead of a "new normal") emerge as people try to figure out which social norms they should follow.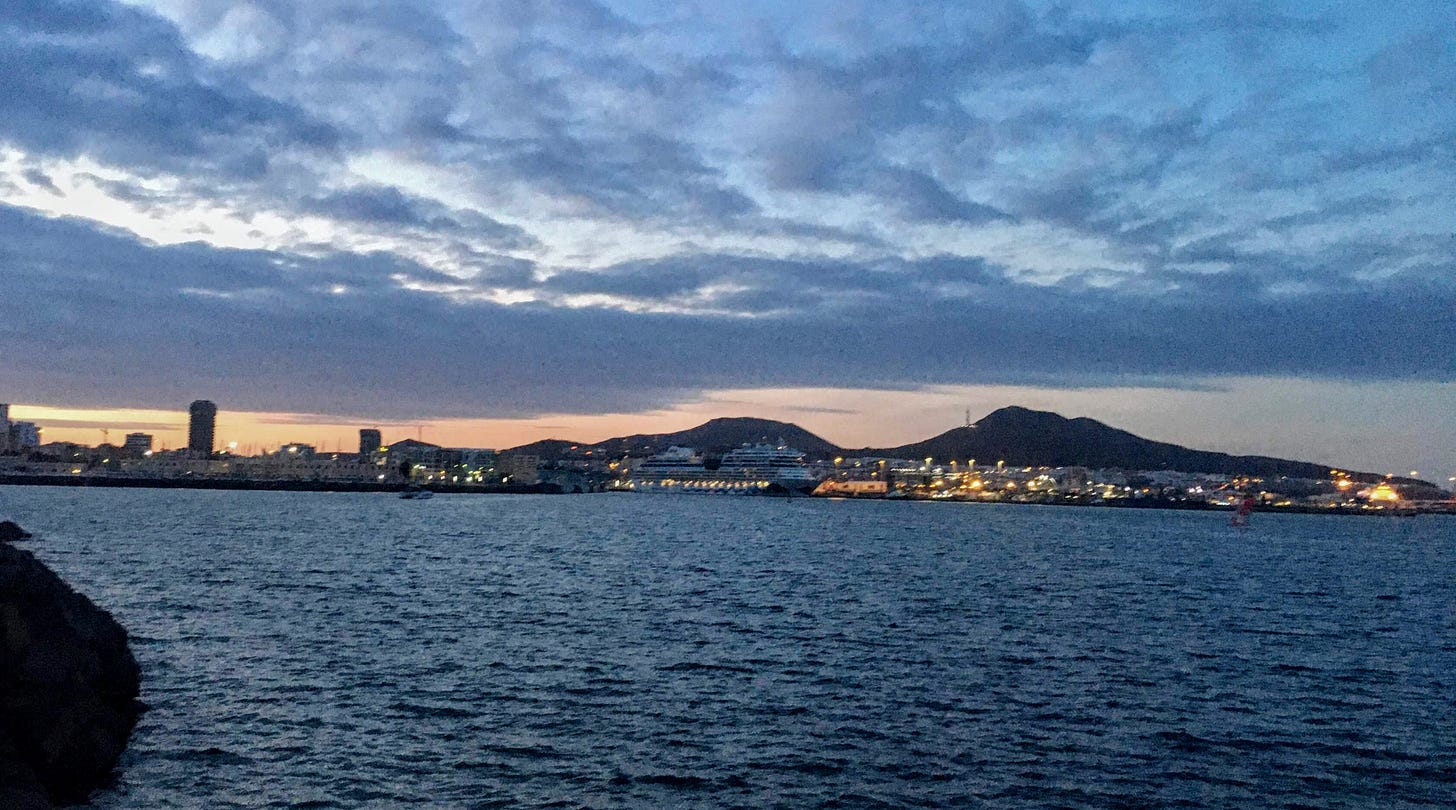 ---
#1 Gift Version Of Reinvent Kicks Off May 10th
I've decided to pull the reinvent course out of the closet and offer a light-touch version of the course in May as a gift. You can take it for free with the option of giving a gift at the end (or not). Depending on the demand and engagement in the Discord group, I'll be engaging with people around the exercises. Click the below image to sign up!
☑ Or click here if you don't like clicking on images.
---
#2 Hamsternomics
This was a fun and experimental essay I co-wrote with Ryan Borker over the past few weeks. We tried to come up with a way of explaining the impact of printing trillions of dollars and having 30+ million people become temporarily (or permanently) unemployed. How does this impact people's faith in the underlying system and their willingness to "get back on the wheel"?
We walk through a simulation of printing money in hamster world and then ponder three questions at the end:
Is the Hamster Wheel still as important as it has been historically?

Is there an alternative to the hamster wheel? What would that look like?

What kind of future do we want to build?
---
#3 Capitalism, Consciousness & UBI
Oshan Jarrow just released this deeeep exploration into capitalism and how it has shaped consciousness and what it means as we evolve into digital "hypercapitalism."
These two forces spiraled together, creating history's first true world-system. A world-system is a single set and setting stretched across the globe. A homogenous, standardized evolutionary environment. It maintains coherence across vast geographical spaces through a shared division of labor with global markets for its goods and services. Instantaneous global information and capital flows circulate like blood coursing through the world-system's internet-connected veins.
---
#4 Organization Man in the 1980s (h/t Thomas Hollands)
I stumbled upon this essay from John Kenneth Galbraith in the 1980s on the costs executives must pay to conform themselves to the needs of an organization.
I do not suggest that, given his sacrifices, the modern business executive is underpaid; there are some millions more in line worthy of that concern. I do note that it is worth something to give up so much - considering the present state of knowledege on the matter - of one's only certain life.
It seems like this "sacrifice" has extended to all levels of modern organizations, starting with how people shut down their social media accounts in college once they start recruiting.
---
#4 Remote Work Corner
Fascinating to watch how fast things are changing with work. I think the google example is notable. I was surprised when I worked with F500 Boards how many of them were obsessed with what tech companies, especially google, were doing.
---
#5 Reads 📚
---
👋 Welcome to the newsletter new subscribers!

👉 If you'd like to become a recurring patron for $1 a month or more, you can join 23+ others Patreon or find other options here  

💻 I have an open calendar for curiosity conversations every Wednesday, lets chat  

Who is Paul?  If you want to learn more about who I am or what I'm working on, find me here, say hi on twitter, or check out some of my longform writing.